You finally have financial independence. You can spend your money on the things you want, and that's exciting. But with that freedom comes more serious questions, like:
Am I spending too much a month? Am I doing this right? Should I be saving? Do I have to feel guilty every time I buy a fancy cocktail?
Creating a budget helps answer those questions, and more. Believe it or not, giving yourself a financial framework actually grants you more flexibility, more money to spend and fewer anxieties to worry about.
Why you should start budgeting in your 20s
Saving early means earning more out of every dollar
It doesn't matter how big or small your paycheck is. The earlier you start saving, the more you'll earn later on. This is because of a little something called compound interest.
Here's the idea: When you invest your money early, you don't just earn interest on that investment, but over time you also earn interest on your interest. The more time you let your investment grow, the more you squeeze out of each dollar.
Here's a simple example
At 22 years old, Bill invests $200 into a mutual fund that offers a five percent return. He continues investing $200 every month and by the time he turns 65 years old, his investment earns him $363,945.99.
Let's compare this to George, who follows the same investment plan, but starts at 30 years old. When George turns 65, his investment is only worth $228,365.23. Those eight measly years that Bill had on George helped him earn a whopping $135,580.76 more.
The key is to give your money time to maximize interest. You don't have to start big. You just have to start.
Budgeting prepares you for future "adulting"
Captain Obvious Quote of the Day: Don't start saving for a home at the exact time you want to buy a home. You may not be thinking about diapers and home ownership, but you might later on. Starting to save earlier means giving yourself a smaller financial burden when that time comes. It's also important to learn how to stick to a budget so that you'll be set for when your finances become a little more complicated.
Afford the lifestyle you want. Now.
Your twenties are the best time to do the things you want to do when you're still young and free of major responsibilities. With a spending plan, you'd be surprised at how much you can squeeze out of your income.
Tracking your spending helps identify areas for improvement so that you can spend less on things you don't need and put that money towards something better. Like that sweet trip to Spain you've been thinking about.
Go debt-free faster
Get rid of that looming debt anxiety for good. Budgets make it easier to pay off your debt without putting stress on your paycheck. You can check off that list much sooner by making it a routine to save a little bit every month.
 Less stress when dealing with unplanned expenses
Life happens. And that means: emergency dental appointments, car problems, a leak in your roof—you get the idea. Budgets help make sure you always have extra funds cached for those unexpected incidents.
You shouldn't have to waste money on high-interest loans or awkwardly grovel to your parents or friends. No one wants to see that.
How do I start budgeting?
Budgeting is important, but it doesn't have to be complicated. Get your budget started with these six simple steps.
Figure out your monthly income
Gather all your income sources into one place. How much are you taking home a month after taxes?
If you get paid every other week: Multiply your paycheck by 2.166
If you get paid weekly: Multiply your paycheck by 4.333
If your income fluctuates: You can average several months of income. Just try to be as conservative as possible.
Track and categorize your average monthly spending
Keep it simple. Start with last month's total expenses. Gather all your bills and receipts and figure out how much you're actually spending per month.
Break down your spending into categories that make sense for you. For example: Living expenses, transportation, subscriptions (like Spotify or Netflix), groceries, medical, debt payments, entertainment. This helps identify unexpected areas that may be hemorrhaging money.
Set a goal
Getting on the right financial track is a great objective, but it's important to work towards something concrete. This helps motivate us to be diligent and consistent with our budgeting.
What if I don't have a goal?
Make one. A great first goal is creating an emergency fund for unplanned expenses.
Some other possible goals:
Short-term goals: Saving for a trip or a new couch
Medium-term goals: Saving for a car, becoming debt-free
Long-term goals: Saving for retirement or paying off your mortgage
Set your financial framework
Start by weighing your expenses against your net monthly income. How much wiggle room do you have? What are your goals? What spending categories can use improvement?
Start setting ideal budget goals for each category. Be honest with yourself and your lifestyle. If you enjoy going out for dinners or drinks with friends, include that in the budget as well.
You can use this simple budget worksheet to keep track of spending.
Overwhelmed yet? That's okay. There are tons of tools designed to make it easy to create and manage your ideal budget. Later on, we'll explore some popular ones
Tweak. Repeat.
Keep in mind that our spending habits and income change. Make sure to adjust your budget accordingly. Also make sure that your budget is actually sustainable. If you're finding it difficult to stay within that framework, then change it. Be realistic with yourself.
Budgeting resources: What can I use to make budgeting work for me?
Put down that Excel Spreadsheets for Dummies. There are tons of resources for any type of budgeter—whether you want to do it all yourself, or leave it to the professionals. Try as many as you want until you find one that sticks. Remember, it's all about what works best for you.
Budgeting methods
The 50-30-20 Budgeting Method
The 50-30-20 Method is a helpful place to start for budgeting newbies. Avoid convoluted spending categories. Simply divide your budget three ways: 50 percent towards living expenses and essentials (i.e. rent, groceries, utilities), 30 percent towards flexible lifestyle spending (i.e. entertainment, eating out, travel) and 20 percent towards your financial goals (i.e. savings, debt payments, investments).
Rather than giving up your social life, the 50-30-20 Rule gives you a whole 30 percent of your budget to spend as you please.
Good for:
Budgeting beginners
People who want budgeting flexibility
Envelope Method
The Envelope Method is this: Store your allotted budget in the form of cash inside dedicated envelopes for each spending category. It's a pretty old school method, but a great option for people who want to set stricter limits for themselves.
Good for:
Those who prefer using cash to credit or debit
People who need more financial boundaries
Bullet journals
Bullet journaling has become a really popular way of organizing life and staying on top of tasks and goals. It's now being used as a budgeting tool, too. Bullet journals are hyper-organized and personalized log books, which are regularly updated by you. Writing down goals or reminders can hold more weight for people than just typing them out or passively relying on an app.
Good for:
People who like to physical write down their tasks
People who want total control of their budgeting
Budgeting tools
Mint
If Mint was a smart phone, it would be an Apple—super easy to use, not much customization, but perfect for those who don't want to deal with the nitty gritty.
Mint is a financial manager app that syncs perfectly with your banking, credit, and investment accounts to categorize and track your purchases. It also helps create budgets and alerts you when you exceed your budget limit. Plus, it's free (If you're okay with some pesky pop-ups).
Good for:
The "set it and forget it" types
People looking for simplicity
You Need a Budget (YNAB)
Like Mint, YNAB is a personal finance management app that syncs with your banking and credit accounts. But unlike Mint, the main focus of YNAB is on creating and readjusting your budget so it works as your needs change. It's based on these four principles:
Give every dollar a job
Embrace your true expenses
Roll with the punches
Spend money that's at least 30 days old
While this service costs $6.99/month, many YNAB devotees swear by it.
Good for:
People who want to revolutionize their finances
People who want a highly involved system that adjusts with your life
Mvelopes
It's the Envelope Method made for the digital world. Assign monthly allowances to different digital envelopes. Mvelopes sets aside your money into these assigned accounts only to be spent on pre-determined items.
Mvelopes also works to better our financial habits—offering helpful learning resources and access to a personal finance trainer. Mvelopes offers a tiered pricing system:
Mvelopes Basic: $4/month or $40/year
Mvelopes Plus: $19/month or $190/year
Mvelopes Complete: $59/month, $149/quarter, or $549/year
Good for:
Those who like the envelope method
People who need more financial boundaries
Wally
Like Mint, Wally is a simple app for tracking expenses that's convenient and easy to use. Unlike Mint, Wally doesn't sync with your bank accounts. Instead, it offers an easier alternative to manually tracking expenses. Take photos of your receipts and upload them easily to specific spending categories. Wally is 100 percent free.
Good for:
People who still want some control in consolidating their finances
People who don't want to give away their banking info
PocketGuard
PocketGuard is another smart budgeting app. It connects all of your finance accounts, and illustrates your financial information in a highly digestible way.
The app takes your spending habits and income and creates a personalized budget for you. This is also a great tool for identifying areas for improvement. It helps you plan for upcoming expenses and notifies you of unexpected charges or bank fees.
PocketGuard is $3.99/ month for a monthly subscription and $34.99/ year for an annual subscription.
Good for:
People who want to optimize their spending
People who want to visualize their budget in a simple way
How you can use credit cards to budget
Tracking and charting all of your expenses can get overwhelming, but luckily, most credit cards do that for you automatically. Credit cards offer great budgeting resources. They keep track of your expenses on an ongoing basis and organize your spending into different categories. Plus, you can loosen that budget even more by earning rewards on every dollar you spend.
Here are a few of my favorites:
Best cash back rewards card: Discover it® Cash Back
See card details/apply or read our full Discover it® Cash Back review.
Chase Sapphire Preferred® Card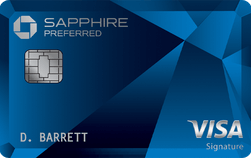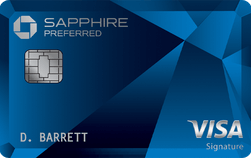 Apply Now
On the Secure Website
In A Nutshell
The Chase Sapphire Preferred® Card sets the standard for travel rewards by offering an excellent 2x points on all travel and dining at restaurant purchases that you then can transfer to airline and hotel partners. And points are worth 25% more when you redeem travel through Chase Unlimited Rewards. That means that the killer 60,000 point sign-up bonus is worth $750 towards travel.
Read review
Credit score requirements:
Credit Score requirements are based on Money Under 30's own research of approval rates; meeting the minimum score will give you the best chance to be approved for the credit card of your choice. If you don't know your credit score, use our free credit score estimator tool to get a better idea of which cards you'll qualify for.
What we like:
A monster of an up-front bonus. 60,000 bonus points after spending $4,000 in the first three months

2x points per dollar spent on all travel and dining at restaurants, worldwide

Points are worth 25% more when you redeem travel through Chase Unlimited Rewards
Earn 60,000 bonus points after you spend $4,000 on purchases in the first 3 months from account opening. That's $750 toward travel when you redeem through Chase Ultimate Rewards®
2X points on travel and dining at restaurants worldwide & 1 point per dollar spent on all other purchases.
Get 25% more value when you redeem for airfare, hotels, car rentals and cruises through Chase Ultimate Rewards. For example, 60,000 points are worth $750 toward travel
Get unlimited deliveries with a $0 delivery fee and reduced service fees on orders over $12 for a minimum of one year on qualifying food purchases with DashPass, DoorDash's subscription service. Activate by 12/31/21.
Earn 5X points on Lyft rides through March 2022. That's 3X points in addition to the 2X points you already earn on travel.
Intro Term Purchases
0 months
Intro APR Balance Transfers
N/A
Intro Term Balance Transfers
0 months
Regular APR
15.99% – 22.99% Variable
Apply Now >>
See card details/apply or read our full Chase Sapphire Preferred® Card review. 
Best card for pretty good credit: Capital One® QuicksilverOne® Cash Rewards Credit Card
See card details/apply or read our full Capital One® QuicksilverOne® Cash Rewards Credit Card review. 
See card details/apply or read our full Discover it® Secured review. 
Single card tracking
A great option for novices and experts alike is to limit your purchases to just one payment source. It comes with many benefits, but can especially be useful if you get flustered trying to manage all your bills, credit cards and debit cards. Instead, you just need to keep track of one card. You also reduce the number of bills you need to think about every month.
As I mentioned, most credit and debit cards have amazing built-in tracking systems that organize your spending into charts. By using just one card, you can use these services as they were intended, without having to consolidate with data from other cards. And if you're using a credit card as your primary payment method, you'll earn rewards much quicker.
Good for:
People who have trouble managing many different payment methods
People who want simpler finances
Rewards-conscious people
Summary
This list only skims the surface of the many finance tools designed to help you succeed. With the right framework and the right tools, it's easy to keep your finances in check. And that means less worrying and more money for the things you want. It's pretty much a no-brainer. So what are you waiting for?
Read more
Budgeting For Teens—Grow Your Money While You're Young
These 4 Easy Steps Will Teach You How To Budget (Finally)